Transportation Assistance (Carless Collection)
Transportation Assistance during an Emergency at Diablo Canyon
A Carless Collection Point is a location to obtain transportation out of an area directed to evacuate following an emergency at Diablo Canyon Power Plant. If an evacuation is directed for your Protective Action Zone (PAZ) and you do not have transportation, try to find a ride with a friend or neighbor. If you can't find a ride, walk to the nearest Carless Collection Point for your PAZ.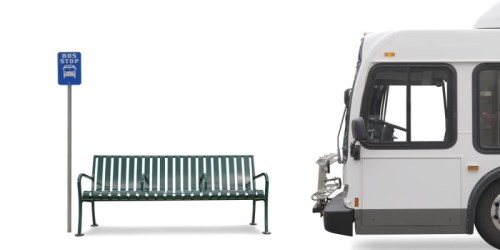 During an emergency at Diablo Canyon, officials will send buses to Carless Collection Points in PAZs that have been directed to evacuate. These buses will provide transportation to Monitoring, Decontamination and Reception Centers.
These collection points are only locations to obtain transportation out of an evacuated area. They are not places to obtain shelter.
If you are unable to walk to a Carless Collection Point because of a disability or medical need, call the County Phone Assistance Center at (805) 543-2444. This number will only be activated during an emergency. Do not call 9-1-1 unless you have a life-threatening emergency.
The County Office of Emergency Services (OES)
1055 Monterey Street D430
San Luis Obispo, CA 93408
County OES Business Line: 805-781-5678
County OES Business Email: oes@co.slo.ca.us