You may need to survive on your own after a disaster. This means having your own food, water, and other supplies insufficient quantity to last for at least three days. Although emergency responders and local relief agencies will be on scene following a disaster, they may be greatly overwhelmed. Depending on the severity of the disaster, help may arrive within minutes, hours or days.
Basic services such as electricity, gas, water, sewage treatment, and telephones may be cut off. You may be stranded away from your home or have to shelter in place. Since you do not know where you will be when an emergency occurs, prepare supplies for home, work and vehicles.
The Basics of a Disaster Supply Kit
Use the following checklists from FEMA to create your supply kit, or our 20 Weeks to Prep Checklist to build a kit in 20 weeks.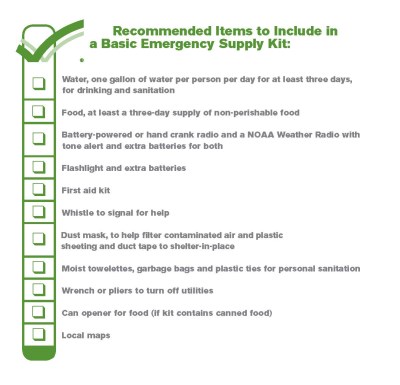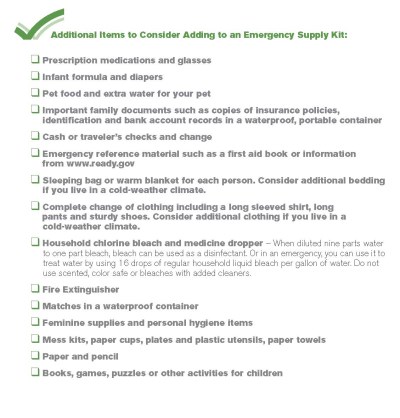 Office of Emergency Services
1055 Monterey Street D430
San Luis Obispo, CA 93408
Telephone: 805-781-5011
Email: oes@co.slo.ca.us