Early Warning System Sirens
Annual Early Warning System Siren Test - Saturday, August 27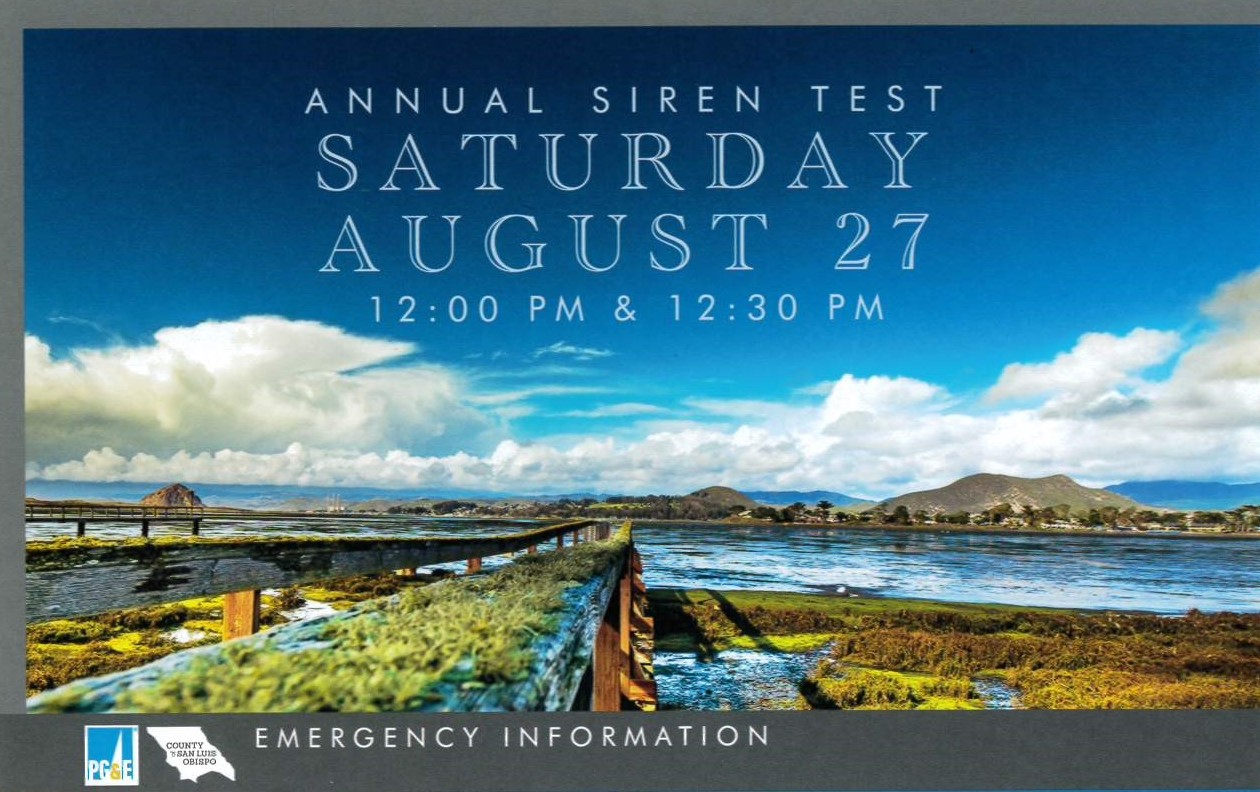 Saturday, August 27, the County of San Luis Obispo Office of Emergency Services and Pacific Gas & Electric Company will conduct the Annual Early Warning System Siren Test. The sirens will be activated twice to test both the primary and back up activation points. During each of these siren tests, all 131 sirens will be activated simultaneously. The first test will be conducted at noon, with a second test following at 12:30 pm. During these tests, the sirens will sound for three minutes. Although the siren system is tested regularly throughout the year, this annual test is the only time all sirens are simultaneously sounded. No action is required on the part of the public during the tests.
General Siren Information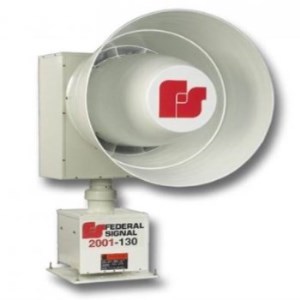 The San Luis Obispo County Early Warning System (EWS) sirens are located throughout the Emergency Planning Zone (EPZ). Although the siren system was installed as one of the requirements related to the operation of Diablo Canyon Power Plant, the sirens can be used for any local emergency where there is a need for the public to act. When activated, the sirens will sound for three minutes. The sirens are an indication that the Emergency Alert System (EAS) has been activated, and emergency information will be provided on local radio and television stations.Go indoors and tune to a local radio or television station.
What to Do If You Hear the Sirens
Local stations will broadcast emergency information about what you should do, including actions such as evacuation or shelter in place. If at sea tune to Marine Channel 16.
If you are able, check on your neighbors and make sure they are aware of the emergency and necessary actions.
Call (805) 543-2444 if you need information or assistance during an emergency. This phone line is only activated when there is an emergency that affects large numbers of people in the county.
Do not call 9-1-1! 9-1-1 is an emergency line for people who need urgent medical, fire, or police help. Using 9-1-1 for information may delay help for someone who needs it.
Do not evacuate unless you are directed to do so over the EAS or by emergency officials.
Do not use your telephone unless you need to call for help. Please leave phone lines open and emergency personnel available for people who need immediate lifesaving help.
If sirens sound and there is no message on local radio or television stations, there may have been a siren error. Please report siren malfunctions to the Sheriff's Department at (805) 781-4553.
Siren Testing
The EWS sirens are tested annually during the month of August in a full-scale test. During the annual test, all 131 sirens are sounded at full volume for three minutes. The system is sounded at 12:00 pm and again at 12:30 pm to allow for emergency officials to test both the primary and backup activation points. In addition to the full-scale test, the sirens undergo monthly silent tests as well as quarterly low power growl tests. Although you may notice the sirens rotating or hear a low volume siren sound for a period of a few seconds, no action is required or requested on the part of the public during these tests.
The County Office of Emergency Services (OES)
1055 Monterey Street D430
San Luis Obispo, CA 93408
County OES Business Line: 805-781-5678
County OES Business Email: oes@co.slo.ca.us