2021 Emergency Planning Calendar Contest Open Now
Posted On Tuesday April 06, 2021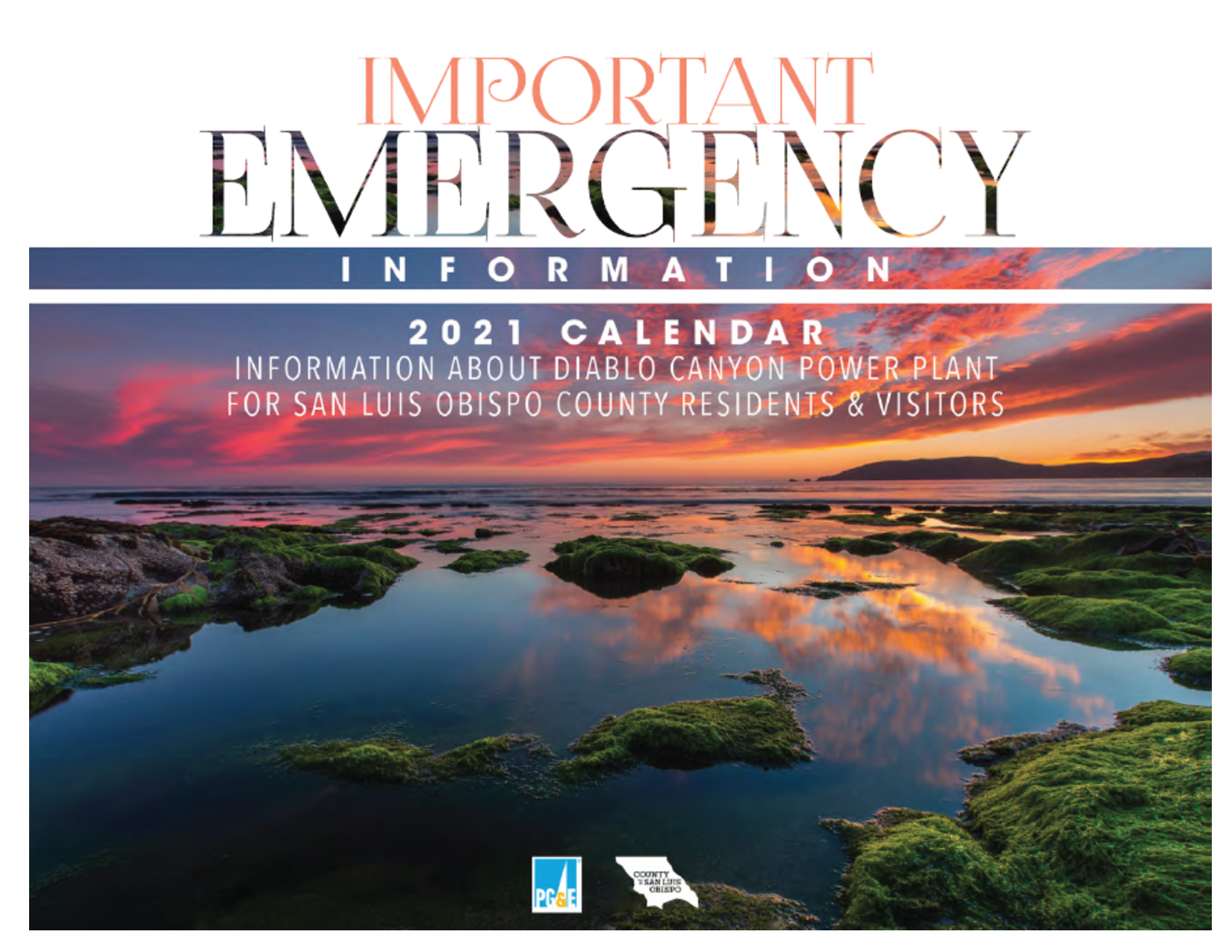 Calendar Contest Now Open!
As part of our federal requirements, the County of San Luis Obispo and PG&E produce an emergency planning calendar to help residents prepare for an emergency. This calendar is distributed to residents within the Public Education Zone surrounding Diablo Canyon. The calendar features scenic images chosen as part of a calendar photo contest. To submit an entry for the calendar contest, please visit DCPPCalendarContest.com. Submissions are welcome until July 2, 2021.
A PDF version of the calendar is also available for download.
For COVID-19 Questions or Comments:
By Phone:
Contact our Phone Center at 805-781-5500
By Email:
The Office of Emergency Services
1055 Monterey Street D430
San Luis Obispo, CA 93408
County OES Business Line: 805-781-5011
County OES Business Email: oes@co.slo.ca.us